Washing Machine Repair in San Diego, CA
You probably know that modern washing machines are fundamentally different from older models. The latest appliances have many interesting features, high-quality displays and so on. To properly repair such equipment, you need to have a lot of skills and considerable experience. Only in this case, you can be sure that the repair will be successful. We recommend contacting the Home Appliance Service Center for assistance. You have the opportunity to order Washing Machine Repair in San Diego, CA any day. Our company works seven days a week. You can almost always count on our experts.
San Diego Washing Machine Repairs are carried out by certified technicians. They have documentary evidence of their high level. In addition, each employee of our company is insured. Experts have been trained to be able to work effectively with any equipment. In addition, technicians continue to train even now. They want to make Washing Machine Repair in San Diego, CA as efficient as possible!
Specialists undergo refresher courses. Literally everyday innovations and new solutions appear in the world of residential and commercial appliances. Our specialists constantly monitor trends and study them. Thanks to this approach, technicians are able to repair any washing machine. You can order San Diego Washing Machine Repairs if you have a commercial or residential model. You can use our services if you have old equipment or the newest appliance. In any case, the repair will be carried out efficiently!
For your peace of mind, we will provide you with a 90-day warranty upon completion of the work. This bonus is received by all customers who have used Washing Machine Repair in San Diego, CA. The complexity of the breakdown doesn't matter. However, this guarantee should be taken as a nice bonus and "insurance". Practice shows that customers very rarely use this option. Washing machines don't create problems for owners after our repair.
Typical breakdowns of washing machines
There is no such malfunction with which our specialist would not be familiar. Technicians have been doing their job since 2001. Obviously, during this time, experts have seen all the possible problems. We suggest you familiarize yourself with the most popular ones. Let's take a look at the list of malfunctions most often complained about by people who order San Diego Washing Machine Repair.
Water flows out of the washing machine during operation.

Water doesn't get inside the drum after washing starts.

The washing machine switches off by itself before the end of the program.

The equipment doesn't use the washing powder that you add to the container.

Washing machine drum doesn't spin.

The drum is spinning with pauses.

You hear strange noises while the washing machine is running.

You smell smoke after turning on the equipment.

The display doesn't work.

One or more buttons are out of order.

The appliance doesn't turn on at all.
Whatever the breakdown is, if you order Washing Machine Repair in San Diego, CA, you will save a lot of your time. In 90% of cases, the technician completes the repair on the same day. Often this happens, even if there is a breakdown of increased complexity. We have created an ideal working algorithm that saves time for our customers.
When it comes to San Diego Washing Machine Repair Near You, our experienced technicians are here to help. We provide efficient and reliable repairs, ensuring your washing machine is back to its optimal performance. Trust our knowledgeable professionals for prompt and effective service. Contact us for all your washing machine repair needs in San Diego.
How to order a repair from our company
To order San Diego Washing Machine Repair and Service, contact us by phone. You can find the phone number on the website. The manager will ask you to describe the breakdown and tell us the model of your washing machine. You can also use an alternative option. Fill out the feedback form, leaving your details there. The Home Appliance Service Center specialist will call you.
Main Reason to Choose Us
We've been repairing household appliances since 2001. Our experience is your guarantee of quality. We are ready to come to you on the same day and inexpensively carry out high-quality repairs. We use only original spare parts!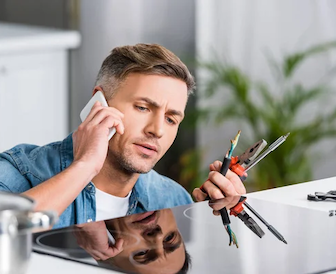 Labor Guaranteed
We provide a 90-day warranty on every repair for every client.

Same Day Service
We carry out repairs on the same day you call us in 95% of cases.

Licence & Insured
Each repairman who works for us has a license and insurance.
Get in Touch
If you need appliance repair services in San Diego County, simply fill out the online form, and one of our representatives will be in touch right away.