Washing Machine Repair Service
Washing machines are one of the most favorite, frequently used, indispensable appliances. Many people cannot imagine life without using them in homes and businesses. It often occurs that your washer fails when voltage jumps, the item is overloaded, or after physical impact. If it happens, and you need the quickest solution at a favorable price, apply to us! Home Appliances Service Center knows everything about these appliances and their problems. We offer the best Washing Machine Repair in San Diego County in the most comfortable conditions and the highest quality.
Losing an opportunity to get clothes clean without the help of your own hands may be an absolute nightmare. It means that you want to have it fixed as soon as possible. In our company, we understand this wish and aim to help you. 
We have managed all processes perfectly and can provide you with any Washing Machine Repair the same day you apply. And if you cannot wait even a bit, there is a special offer for all urgent cases! When you want us to come urgently even during non-working hours, just let us know. We are 24/7 available and can arrange the arrival in the soonest minutes for a slightly higher price. 
For over 20 years we have accumulated experience and abilities, face numerous cases daily, and perform all Washing Machine Repair perfectly. Thus, we have gained the trust of tons of satisfied clients who leave positive reviews and tell friends about us. They know that by applying to our company, they got their appliances running perfectly again without unwanted stress. We always have the most friendly and responsible attitude and a fair and affordable price. 
Besides that, we also gained priceless knowledge and refined skills. Our team is regularly developing them by training and getting licenses for all the latest and premium appliances. So, we can easily deal with all types, brands, and models of washing machines! No matter how difficult the breakage is, or how old or rare is your washer. We proceed with any Washing Machine Repair and Services quickly, precisely, and tidily. 
We also have noticed that people often ignore troubles that seem to be not too serious. It causes their washing machine to break even more, sooner or later. To prevent it, we recommend you maintain your washer from time to. Also, apply to the specialist for Washing Machine Repair and Service as soon as possible if you notice any of the next signs:

The item cannot be turned on or off.

It shuts off or pauses itself while working, does not complete the washing cycle, or the washing takes too long.

The detergent cannot reach the tube.

The water supply is disrupted, so the washer does not fill or does not stop filling.

The item is not draining.

The unit shakes, bounces, moves around the room, or vibrates too much.

It produces unusual noises (like clicking, humming, gurgling) or a burning smell.

It needs to have a hose, filters, controllers, buttons, knobs, door gasket, lid switch, hinges, springs, joints, latches, interlock, water inlet valve, wires, isolation, plug, seals, belts, leveling feet, tub, or any other details replaced.

The door has cracked glass or cannot latch, open, or close tightly.

The control panel not working, buttons, controllers, or touchpad are not responding, or the screen is showing wrong information.

Failed timers, thermostats, heating elements, motors, pumps, or other hardware.

Clothes remain dry, too wet, dirty, smell unpleasant, or go out ripped.

The tub is not rotating properly.

The installation was wrong, or you moved/bumped the unit.

Its dispenser, filter, hose, or pipes require cleaning.

While turning on or proceeding with washing, the appliance trips the power.

Water or foam is leaking out.
Do you see something wrong with your washer, but doubt about inviting the repairman? Do not hesitate to get a free consultation from our specialists. They will quickly find the reason for the breakage, the best way out, and the approximate cost of the work. You will only need to set a time when it is suitable for you to get Washing Machine Repair and Service.
It also may happen that we indicate that Washing Machine Repair are not cost-effective or rational in your case. We will clearly inform you of such a situation. We are always honest about what you pay for and never have hidden fees or conduct senseless work.
Our technicians are proficient in all types of Washing Machine Repair and Service! We use only the best professional equipment, materials, and tools. We pick perfectly fitting spare details to conduct all procedures quickly and the most accurately. Applying to Home Appliances Service Center, you always get a brilliant result at an affordable price. We back up all our work with a long-term warranty. You may be sure that with us, your appliance is in reliable hands!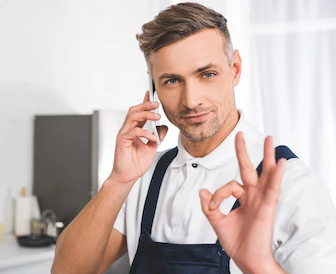 Main Reason to Choose Us
We've been repairing household appliances since 2001. Our experience is your guarantee of quality. We are ready to come to you on the same day and inexpensively carry out high-quality repairs. We use only original spare parts!

Labor Guaranteed
We provide a 90-day warranty on every repair for every client.

Same Day Service
We carry out repairs on the same day you call us in 95% of cases.

Licence & Insured
Each repairman who works for us has a license and insurance.
Choose the brand of your Washing Machine
We repair all popular models of residential appliances from major brands. Find your Washing Machine brand in the list below and click on it for helpful information. Call us or fill out the feedback form, and our repairman will come to you on the same day. Rely on us and we will prove that we are real professionals!