Hood Repair Service
The hood is an even more useful appliance than it may seem to be. It not only takes away unpleasant smells but also cleans the air from harmful substances that you inhale. That is a strong reason to call a specialist as soon as you notice this appliance performing wrong. Home Appliances Service Center knows the importance of time, so provides the best services the same day when applied. Our local department is available for you round the clock. Contact us doubtlessly when you need to get Hood Repair in San Diego County. You will get an excellent result at a fair price anytime.
Such an appliance as a hood requires a special attitude if you want it to function well. Ignoring the condition of filters will make the hood work senselessly or even spoil your air instead of cleaning it. Besides dirty filters, there are numerous various troubles that may happen to your hood. Apply to a specialist for Hood Repair and Service if you notice any issues, for example:
You cannot turn the appliance on or off.

It cannot absorb smells and moisture, or the airflow is too weak.

Moisture is accumulating on/in the hood.

Fans are not working.

It gives out a filthy or electrical odor.

It produces unusual sounds, like buzzing or humming or vibrating a lot while working.

A bulb is blinking or not shining.

Grates, filters, or ventilation require cleaning.

Buttons, switchers, touchpads, display boards, and controls are not functioning properly, or the whole control panel fails.

The downdraft does not go up, stay up, or shift down.

Buttons, switches, blower wheels, fan blades, ducting systems, light sockets, light assemblies, motor shaft bearings, belts, cords, isolation, or other details are defective or lost.

Any hardware parts (motor, driver, blower, circuit board, fan) are broken, spoiled, or misplaced.

Installation mistakes or moving/bumping the appliance.
Of course, you cannot know exactly what causes the hood to fail. Thus, we always offer to get a consultation with our specialists first. They are also able to conduct remote diagnostics to clarify the exact reason for the breakage. It shows the needed procedures to eliminate it, and the approximate cost of such Hood Repair. After that, you can pick any time for our technician to come to your place.
We are available for you any moment, even late at night or on a day off. For urgent situations, the cost is a bit higher, but the technician rushes to you immediately. And still, the prices of our Hood Repair and Services remain fair and the most affordable. We are honest about what you pay for and about the condition of your appliance. Our technicians do not conduct the repair if it is senseless or not cost-effective.
To be sure of the quality of Hood Repair, we always use only the best professional tools and equipment. With perfectly suitable materials and original spare details, we always reach smooth performance without squeaking and tottering. 
Our team has 20+ years of getting experience, licensing for the latest and luxury models, and refining skills and knowledge. Thus, we do not hesitate to claim that the result of each Hood Repair and Service is always great. We reanimate all types of hoods, regardless of their oldness, rareness, and price, and if they are commercial or private. 
To ensure you that we are responsible for our actions, we back up all Hood Repair with a long-term warranty. But the sign of quality and reliability, which we appreciate the most, is a huge number of happy clients. They are always satisfied with the services we provide! Thus, our customers share their positive opinion with others and give us many 5-star reviews on the net.
Home Appliances Service Center offers the best prices, timing, and quality. We provide top-rank Hood Repair and Service for any model and brand of this item. Since 2001 we are withstanding competition and going on developing. You may be sure that by applying to us, you will get the best attitude for you and your appliance. All you need is to let us know about your trouble by phone call or application form on our website. We will shortly find the most effective solution!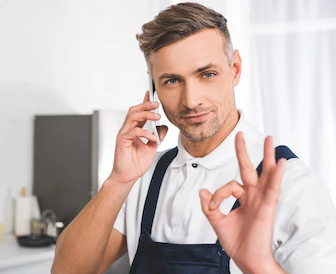 Main Reason to Choose Us
We've been repairing household appliances since 2001. Our experience is your guarantee of quality. We are ready to come to you on the same day and inexpensively carry out high-quality repairs. We use only original spare parts!

Labor Guaranteed
We provide a 90-day warranty on every repair for every client.

Same Day Service
We carry out repairs on the same day you call us in 95% of cases.

Licence & Insured
Each repairman who works for us has a license and insurance.
Choose the brand of your Hood
We repair all popular models of residential appliances from major brands. Find your Hood brand in the list below and click on it for helpful information. Call us or fill out the feedback form, and our repairman will come to you on the same day. Rely on us and we will prove that we are real professionals!