Lennox Heat Pump Repair
Home Appliance Service Center is a company that knows everything about appliances. For 20 years of work, we have thoroughly and thoroughly studied the heating equipment. If you have a heat pump company Lennox, you can be sure of the quality and efficiency of its work, because this is the leading company for the production of thermal equipment and ventilation systems. But nothing is ever eternal, and machinery can break down. Don't be disappointed! Contact us and our licensed Lennox Heat Pump Repair in San Diego County, will quickly and efficiently determine the cause of the breakdown and fix it. After all, we know how important it is to get your home back to its former comfort and warmth.
Our partners are all well-known modern manufacturers. Our professionalism does not stand still, we are developing along with our partners and keep up with the times.
Today, it's not easy to find a professional who can make Lennox Heat Pump Repair and Service when needed. This is because the knowledge of many workers becomes obsolete if regular training is not provided. With arisen problems it is more reliable to apply to the specialized companies proven by time.
What we offer to our clients!
Professionalism of the whole team
We cooperate with all well-known manufacturers of heating systems. Our specialists regularly attend refresher courses at the manufacturer's plant. Trainees and improve their experience in working with the latest equipment. We have licensed equipment from the simplest to the newest and most advanced. We work quickly and efficiently with well-established technology. Our employees are insured and value their work. Lennox Heat Pump Repairs will solve this problem in no time.

Comprehensive Approach
We carry out not only repair of equipment, but we are more than willing to prevent its failure. That is why we offer all our clients the technical support of the scheduled maintenance of the equipment and early diagnosis of the most vulnerable units. By ordering Lennox Heat Pump Repair and Service, you will get a complete, comprehensive approach. Our goal is not only to repair your heat pump, but also to prevent breakdowns.
We work with original parts from manufacturers
One of the factors of qualitative work of our center is that we work only with original spare parts by manufacturers. This is a guarantee of quality, and they rarely fail when used with care. We do not work with low-quality spare parts of dubious manufacture. Call a Lennox Heat Pump Repair technician to find the cause, tighten anything that's loose, and replace the failed parts.
We are responsible to our customers and manufacturers, who are our reliable partners.
Promptness
We know how important it is for customers to resolve all heat recovery issues. For this purpose, we always have at hand the necessary scent of original components, which are stored in our specialized warehouse. 95% of our master comes to the client on the day of the order or at a convenient time for him. 
Specialist quickly conducts diagnostics, determines the cause of the breakdown and immediately proceeds to its elimination. After all, we have everything at hand - the latest tools and necessary spare parts. 
Warranty on your work for up to 3 months
Our craftsman is responsible for all the work done and gives you a 90-day warranty. During this period, you can contact us at any time with any questions. But this is more of an exception. Our Lennox Heat Pump Repairs and Services technicians know how to do their work reliably and efficiently. 
Versatility
Our technicians Lennox Heat Pump Repair both residential and commercial appliances. There's nothing our technicians can't fix.

Support 7 days a week
Our service center is open every day. Because repairs are always urgent.
Customer Consultation
We are always ready to consult our customers free of charge and advise how to operate your equipment to increase its service life.

Reasonable price
Our masters charge for the services exactly as much as they cost. 
Home Appliance Service Center is a company where customers are not expecting empty promises, but work done qualitatively and on time. We have been in the market since 2001. During that time, the company has not only gained a lot of experience, but also formed a staff of real professionals Lennox Heat Pump Repair and Service with high qualifications and the necessary skills. Note that heating system repair is by no means the last service we can offer.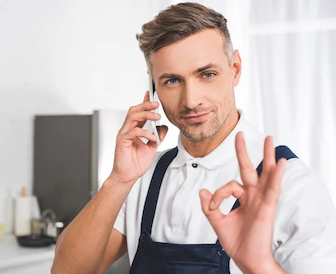 Main Reason to Choose Us
We've been repairing household appliances since 2001. Our experience is your guarantee of quality. We are ready to come to you on the same day and inexpensively carry out high-quality repairs. We use only original spare parts!

Labor Guaranteed
We provide a 90-day warranty on every repair for every client.

Same Day Service
We carry out repairs on the same day you call us in 95% of cases.

Licence & Insured
Each repairman who works for us has a license and insurance.
Choose the brand of your Refrigerator
We repair all popular models of residential appliances from major brands. Find your Refrigerator brand in the list below and click on it for helpful information. Call us or fill out the feedback form, and our repairman will come to you on the same day. Rely on us and we will prove that we are real professionals!