Thor Wine Cooler Repair
Wine refrigerators are quite popular and popular appliances, and for those who care about their quality, Thor wine cabinets are an excellent choice. And to take proper care of them in case of breakage or for regular maintenance, the most effective decision is to apply to Home Appliance Service Center, as our team always conducts a top-quality Thor Wine Cooler Repair in San Diego County in extremely short terms and surprisingly affordable price.
For over 20 years, we have been carefully studying the wishes and requirements of customers to be sure that our services are the most useful and comfortable for all of them. Thousands of satisfied clients, who tell friends about us and leave positive reviews on the net, are the best indicator of how reliable and proficient we are. 
Our Thor Wine Cooler Repair and Service technicians never stop developing their skills, fluency, and knowledge on the topic, always stay up-to-date about new technologies and appliances and treat each item in the most responsible and caring way. 
Even if you apply to us for Thor Wine Cooler Repair for the oldest, brand new, or incredibly rare item, the work will be done perfectly and solidified with a long-term guarantee! The irreproachable workmanship and the top-notch equipment, materials, and perfectly fitting spare details together make your item run like a clock for a long time!
You should never wait till your appliance totally stops working, and we recommend calling Thor Wine Cooler Repair and Service specialists when you notice anything not functioning the way it usually does, as minor issues often cause more serious ones. The list of such malfunctions is pretty wide, and here are the most common of them:
Your wine cooler buzzes, hums, bubbles, or makes other loud unwanted sounds;

You notice refrigerant coolant or water dripping or leaking outside on inside the appliance;

Wet labels and bulging corks, caused by moisture accumulating inside;

Pieces of ice or snow are covering inner walls or condenser coils;

The thermostat goes out of order, so the temperature inside is too high or too low and cannot be set to the needed level;

Exterior or interior lamps burned out or blinking;

Issues with the door, like cracked glass, improper way of closing/opening, or it being too tight or loose;

Ventilation, condenser coils, or fan are blocked with dust or debris;

Worn out, old, or damaged seals, hinges, seals, gaskets, handles, knobs, buttons, switchers, cords, plugs, shelves, bearings, belts, leveling feet, etc.;

Malfunctioning or failed starter, capacitor, compressor, process control block, the Peltier modules, sensors, evaporators, or fan.
You can rely on us at any moment when you need to get a Thor Wine Cooler Repair, even if it is really urgent. Our local office is open 24/7, and an option of immediate arrival during non-working hours or days off costs just a little more than normal. In other cases, we are still not making you wait long, as we complete an absolute majority of orders within a day when you apply. 
It may happen that you cannot indicate by yourself how serious the situation is, or just want to clarify all the details before deciding to invite the Thor Wine Cooler Repair and Services technician. It is easy to do, as you can just call us anytime for consultation or remote diagnostics and explain what malfunctions you notice. 
Sometimes it shows that the wine cooler is beyond repair or such procedures will be not cost-effective, so we will have to inform you. But those are exceptionally rare cases, and usually, after such a talk, our Thor Wine Cooler Repair specialist will announce to you the reason for the trouble, the way of its solution, and the approximate cost of it. And the price is always fair and affordable, without hidden fees or overcharging.
Do you want your appliance to be repaired by real professionals? Or do you prefer the quickest solution? Or maybe you do not want to pay a fortune for that? Do you hesitate, if it is broken at all? Home Appliance Service Center is a professional service center you can trust. In all cases, the best idea is to call us to ask for advice and get the Thor Wine Cooler Repair and Service of the highest quality and matching any of your requirements!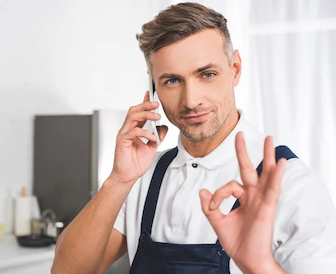 Main Reason to Choose Us
We've been repairing household appliances since 2001. Our experience is your guarantee of quality. We are ready to come to you on the same day and inexpensively carry out high-quality repairs. We use only original spare parts!

Labor Guaranteed
We provide a 90-day warranty on every repair for every client.

Same Day Service
We carry out repairs on the same day you call us in 95% of cases.

Licence & Insured
Each repairman who works for us has a license and insurance.
Choose the brand of your Refrigerator
We repair all popular models of residential appliances from major brands. Find your Refrigerator brand in the list below and click on it for helpful information. Call us or fill out the feedback form, and our repairman will come to you on the same day. Rely on us and we will prove that we are real professionals!