Viking Wine Cooler Repair
When a Thor wine cooler breaks down, it becomes a big disappointment for its owner. Therefore, the solution for any such bad situations should be provided by a reliable company, which has an outstanding level of quality, responsibility, and proficiency, and this is an exact description of Home Appliance Service Center! Since 2001 we have been specializing in all types of Viking Wine Cooler Repair in San Diego County, and we do it quickly, at a high-grade level, and a favorable price.
Foremost, we recommend you get a full understanding of the situation, the condition of your appliance, the way to make it back to normal, and how much it will approximately cost. It is easy and quick to do by making a call to us, as we are always ready to provide you with a consultation, advice, or diagnosis. Our craftsmen at Viking Wine Cooler Repair and Service can be trusted. 
Our specialists have 20+ years of experience, perfectly refined skills, and absolute knowledge of all details, functions, and processes in wine coolers, so even if you apply to us for Viking Wine Cooler Repair for the extremely old or rare model of this appliance, the solution will still be found soon. 
With such a level of professionalism and top-rank tools, equipment, materials, and original spare details, our team deals with any issues in the most reliable way, making your appliance run like a brand new one, and the result of such work is protected with a long-term guarantee.
Viking appliances are known to have troubles with doors often. Replacing the whole door, its glass, hinges, springs, or gasket is a common order we get, but besides that, there are many other reasons to get the Viking Wine Cooler Repair and Service technicians, for example:
You cannot turn it on or off;

You notice refrigerant or water leakages;

Water drops are condensing outside or inside (causing moisture levels to go up and spoiling corks and labels) of the appliance;

The appliance produces too loud or unusual sounds or vibrations;

Dust, debris, or ice are blocking condenser coils, fan, or ventilation;

The temperature conditions are wrong and cannot be adjusted;

Indicators or bulbs are going on and off or not working at all;

Damaged wires or plugs, so the electricity supply is spoiled or unstable;

Malfunctioning fan, evaporator, compressor, thermostat, capacitor, starter, process control block, the Peltier modules, or sensors;

A need to replace damaged or lost shelves, leveling feet, seals, belts, knobs, buttons, handles, or other parts.
The complexity of the breakdown does not matter either. If the unit is repairable, our Viking Microwave Repair technician is sure to help you. 
All those or other issues are going to be resolved on the same day when you apply to us for Viking Wine Cooler Repair and Services, as our San Diego office is always close to you and ready to rush to your address even during non-working hours or days off. Such an option costs slightly more, but it means that our technician starts his way to your address within 15 minutes since you let us know about your urgency. 
Our Viking Wine Cooler Repair team realizes that unexpected situations may happen to everyone, so you can always expect the most friendly and understanding approach. This and other traits are highly appreciated by our clients, and they often mention it in numerous positive reviews they leave. 
They keep recommending us to others, as the result of our work and attitude satisfy them fully, and together with our affordable prices, you barely can find a better or more effective solution for your appliances.
Home Appliance Service Center has proven its professionalism and reliability over time. Feel free to call us or place an online application anytime, as it is the easiest and the most reliable way to get swift and fair-priced Viking Wine Cooler Repair and Service in the most comfortable and stressless conditions for you!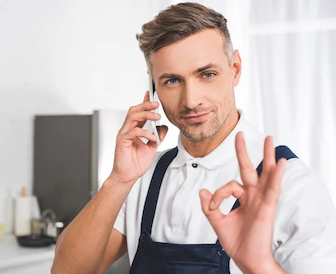 Main Reason to Choose Us
We've been repairing household appliances since 2001. Our experience is your guarantee of quality. We are ready to come to you on the same day and inexpensively carry out high-quality repairs. We use only original spare parts!

Labor Guaranteed
We provide a 90-day warranty on every repair for every client.

Same Day Service
We carry out repairs on the same day you call us in 95% of cases.

Licence & Insured
Each repairman who works for us has a license and insurance.
Choose the brand of your Refrigerator
We repair all popular models of residential appliances from major brands. Find your Refrigerator brand in the list below and click on it for helpful information. Call us or fill out the feedback form, and our repairman will come to you on the same day. Rely on us and we will prove that we are real professionals!