Whirlpool Freezer Repair
As one of the top manufacturers of household appliances, Whirlpool offers great-performing and reliable freezers, which are commonly used in many countries all over the world. To make the lifetime of these great devices longer, it is important not just to maintain them regularly but also to apply to the most proficient company when the Home Appliance Service Center is needed. And there is such one around! Whirlpool Freezer Repair in San Diego County is round-the-clock ready to resolve any issues with your appliance in the most responsible and effective way!
The best appliances should get decent care, which Whirlpool Freezer Repair and Service can offer for any model of freezer regardless of how old or unique it is. 
Whirlpool Freezer Repair experience exceeds 20 years for now, and in this term, we have faced various situations and all of them were successfully resolved. The most often complaints about freezers are:
It does not work at all;

It has too warm or too cold temperature;

Pieces of ice or snow-like accumulation appearing inside;

It creates weird or too loud sounds or vibrations;

Water or refrigerant are leaking inside or outside the freezer;
The self-defrost function does not work;

The door cannot be properly closed;

Lamps are blinking or burned out;

Choked defrost drain, clogged drain tube or pan, or coils obstructed with ice;

Warped, deformed, or lost door seal, hinge, switch or handle, buttons, knobs, wiring or its isolation, hose, water inlet valve, blown fuse, controllers, compressor mounts, or leveling feet;

Failed control module, defrost heater or timer, overload protector, thermostats, compressor relay or motor, condenser coils or fan, relay switch, or evaporators.
Surely, if you are not a technician, you can barely indicate what exactly caused the malfunction, and for that, you can anytime call us for consultation or diagnosis. Without even touching your freezer, our Whirlpool Freezer Repair and Service will quickly understand the situation if you name all signs of improper work of your appliance. 
After that, you will be informed about the way of resolving the issue and its approximate cost and can choose any appropriate time when you want us to conduct Whirlpool Freezer Repair for you. Most of the cases are resolved on the same day, and for a little extra you can speed it up and make our technician start his way to your place within 15 minutes after you apply.
Besides the best timing, Whirlpool Freezer Repair and Services also offer the most affordable prices and the most honest attitude. We do not try to fix the appliance, which is known to be beyond repair, as we care for your time and money. 
You always know what you pay for when you apply to us, and all Whirlpool Freezer Repair we do is provided with a long-term warranty. With the greatest skills, the highest level of responsibility, and the best professional tools, equipment, and original spare details, we never doubt in giving you a brilliant result! It is also proven by lots of excellent reviews, which we get from our clients, who recommend us to others as they are fully glad about our work.
The friendliest managers and the most proficient specialists from our Home Appliance Service Center department in San Diego are ready all the time to arrange the Whirlpool Freezer Repair and Service of the highest quality and in the best conditions for you! Just call us or place an online application to get a perfectly working device again!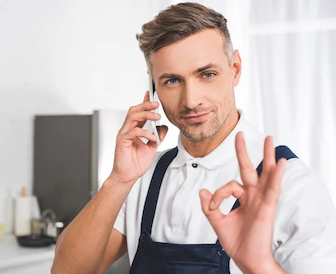 Main Reason to Choose Us
We've been repairing household appliances since 2001. Our experience is your guarantee of quality. We are ready to come to you on the same day and inexpensively carry out high-quality repairs. We use only original spare parts!

Labor Guaranteed
We provide a 90-day warranty on every repair for every client.

Same Day Service
We carry out repairs on the same day you call us in 95% of cases.

Licence & Insured
Each repairman who works for us has a license and insurance.
Choose the brand of your Refrigerator
We repair all popular models of residential appliances from major brands. Find your Refrigerator brand in the list below and click on it for helpful information. Call us or fill out the feedback form, and our repairman will come to you on the same day. Rely on us and we will prove that we are real professionals!